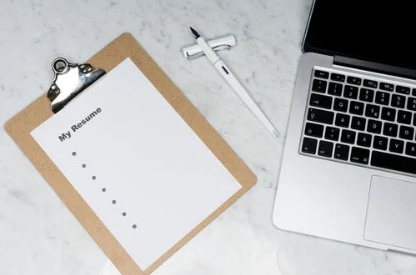 Resume reflects your suitability and uniqueness for a specific job. In this competitive world, it is vital for you to create your resume in such a way that it stands out from the crowd and grabs the attention of the recruiter quickly. Here are the key tricks to make an engaging resume.
1. Tailor your candidature
Making your resume according to your specific job role is one of the best ways to grab attention. So, you should customize your resume containing all the details that showcase your suitability for a particle job position.
---
2. Make use of professional format
A professional format helps you to organize every possible data in such a way so that it does not look a mess. Even formatting a resume makes it pleasant to the eyes. Make sure to focus on the content more than the visuals. Remember, the main key to a successful resume is the readability and relevancy of the job that you are aiming for.
---
3. Keep it error-free and easy to read
An error-prone resume with quite difficult words to understand is likely to decrease the chances of getting hired. So, make sure that your resume is error-free with easier words to read and understand your capabilities and experiences.
---
4. Customize your resume
Resume helps to notify the interviewers about your professional skills, knowledge, experiences, and accomplishments. So, tell a story of your background in such a way that it looks interesting but ends in two to three sentences.
---
5. Stop overusing fonts and colors
Of course, you need to use different fonts and colors for different subheadings and points to differentiate from other information. Make sure not to overuse it as it can decrease the quality of your resume.
---
6. Add a cover letter
Most recruiters do not prefer to read the resume if the applicant hasn't submitted their resume with a cover letter. In fact, an appealing cover letter helps you to stand out unique from other interviewees.
---
7. Reflect on your accomplishments
Showcasing your accomplishments on the resume will display the value that you will add to the respective company. You need to highlight all your achievements with some examples. Make this section in bullet form to grab the attention easily.
---
8. Consider the length of the resume
A lengthy resume is likely to get rejected as the interviewers won't invest a huge time to go through to 5 to 6 pages precisely. If you are having eight years of experience in different job roles, then your resume should be two pages. With no to little job experience, make it on a single page.
---
9. Use active voice
Your resume should include all vital information within 2 to 3 pages. Writing in the passive voice can increase the length of your resume. Not only this, it sometimes makes the sentences difficult to read. So, always prefer to write in an active voice.
---
10. Give margins
To make the writings more appealing, consider using margins. You can give a 1″ margin size to all the pages with single spacing between the lines. You may increase or decrease the margin based on the filling of your resume.
---
Overall, this is how you can grab the attention of the recruiters with your resume. We hope this information will be of immense help in creating an engaging resume.
---
To conclude, these are the most unusual jobs available in today's world. No matter what you choose as a career, to get established in a particular job, you need the willingness to do it. All the best for your future!