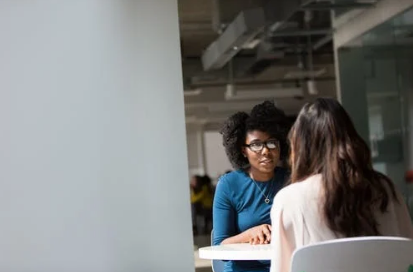 Are you stepping into a new company or waiting to get a promotion at your current firm? Then, salary negotiation is something that you should focus on. Salary negotiation is an art in which many people do not have any experience. One of the most attractive benefits of salary negotiation is to earn more bucks within a less span of time. Here are the essential tips that will help you in doing salary negotiation appropriately.
Know your deserving value
It is important for you to know the on-going price rate for your job role in the specific industry. If you go for a salary negotiation without having any idea, then your experienced recruiter will likely control all your conversation and you won't have anything to do. So, make a point of gathering information from a web search about the market price for your post to get your deserving value.
Opt for a top range
When you are doing online research about your market value, then you will come up with a price range, instead of a specific number. It may be tempting if you opt for a middle value. So, you should ask for a top range while having an interaction about your salary package. Don't stop negotiating until you are pleased with your salary.
Maintain a confident body posture
This is something that should go without saying. Starting from the interview session till the end, make sure to maintain a constant confidence level. This will help you to achieve your goals easily. Make sure to keep your body posture straight and open. You should avoid doing frantic body movements and keep an eye-contact with the interviewers while interacting. In fact, you should speak slowly in a soft voice to make you sound professional as well as confident.
Give reasoning
Simply requesting your hiring manager to increase your salary will not do. Before stepping into this process, you need to do proper research about the market value of your respective post. When you are negotiating your salary, make a point of mentioning all the research that you have done. In fact, a strong explanation in support of your statement is also required, especially if you are demanding a salary that is higher than the market value. You need to justify why you are worth getting extra compensation from your respected company.
Always ask for a written document
Once you have come to a conclusion about your compensation package with your hiring manager, don't forget to ask for written documentation of it. Along with the salary details, the documentation should contain details of the job description, bonus, roles, and responsibilities of your new job role. Most of the companies provide this in the form of an employment contract. If they don't provide, you have to request it. Make sure the document contains the signature of both employer and yours.
To sum it up, this is how you can negotiate for a higher salary. There is no doubt that salary negotiation is a tough one. However, a successful discussion with the concerned people of your company will help you to earn your deserving amount.