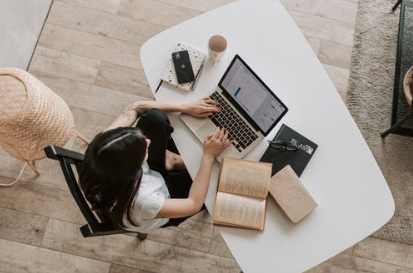 Are you searching for an appropriate and suitable job? Then, your strength may be the best guide for you to help reach your goal. It can also give you an idea about the jobs, and whether or not it is suitable for you. For instance, if you have the basic marketing knowledge, then tackling the marketing jobs will be a tough one for you. Let's have a look at the pro tips that will help you to find the jobs according to your strength.
1. Have an idea about your strengths
No one in this world is free of weaknesses. Everyone has strength, along with weaknesses. You need to know what you are good at and can give your 100% in doing it. Do you like to teach others? Are you good at drawing? Knowing your skills and strength will help you to find your preferable job quickly. You can also discuss this with your beloved ones to get a better understanding about your strengths.
---
2. Know your personality and taste
We all are well aware of the truth that personalities and tastes vary from one person to another. To get the best idea about the difference in the personality group, you can look at your friends' group. You will find some of your friends to be an introvert and some friends to be an extrovert. So, before looking for a job, you should know what personality you carry. This will help you to choose an appropriate working environment for you.
---
3. Don't forget to take a career test
Are you confused about choosing an appropriate career? You are always welcome to take a career test. Giving a career test will help you realise all the skills and strengths you have. Then, you can get suggestions on a career that perfectly matches your strengths. For a career test, you need to answer a few questions in a given time to get the best career option.
---
4. Stop focusing on your weakness
If you want to enhance your performance level, then you need to do something that makes you feel strong. Invest quality time in using your strengths to do things that you are passionate about. Avoid wasting time on those that make you feel weak.
---
5. Know which strength is required for your dream job
With the availability of various types of jobs, the requirements for every job vary from one another. You may find some work to be creative, and some are thought oriented. So, uplift the strengths that are required for your dream job.
---
6. Avoid linking the strength themes to the job role directly
Not all strengths match with all the job roles. Make your strength a roadmap and use that as a guide to finding your suitable job. This will only help you to walk on the path of success.
---
Overall, this is how you need to look for an appropriate job based on your strength. So, what are you waiting for? When you know how to find an appropriate job, go online, and narrow down all the suitable jobs based on your strength.