Who We Are
Style Resumes is an international company with unparalleled experience in providing quality resumes to fresh graduates and professionals from all industries. Having specialized in the resume writing industry for the past 10 years, we are well equipped with the experience, technology and knowledge to help you present a resume that will create a stunning first impression.
Why Style Resumes
Our professional writers have written over 1000 career-related articles, which are published online, in career journals, and utilized in government and corporate training programs.
From 2007 to 2017, our professional writers have crafted more than 98,000 resumes and cover letters.
We have successfully matched over 98% of our clients to their desired jobs.
We have helped fresh graduates get higher paying jobs compared to their peers
We have successfully helped professionals transit into better and higher paying jobs.
We will help you craft and design your resume from scratch, one that is unique to you only.
We provide world class customer service 24/7
We have won numerous awards including best resume and best cover letter.
We offer a 100% money back guarantee*
Where We Specialize
Which Countries
AUSTRALIA, CHINA, CANADA, FRANCE, GERMANY, HONG KONG, INDIA, ITALY, INDONESIA, JAPAN, KOREA, MALAYSIA, NEW ZEALAND, NORWAY, PHILIPPINES, RUSSIA, SINGAPORE, SLOVAKIA, SPAIN, SWEDEN, SWITZERLAND, TAIWAN, THAILAND, UK, USA, VIETNAM
Which Industries
Accounting, Advertising, Aerospace, Airline, Art, Automotive, Beauty, Banking, Broadcasting, Brokerage, Chemical, Computer, Consulting, Consumer Products, Cosmetics, Defense, Design, Education, Electronics, Entertainment, Engineering, Fashion, Finance, F&B, Health Care, Internet, Investments, IT, Legal, Logistics, Manufacturing, Marketing, Publishing, Pharmaceuticals, Real Estate, Retail, Security, Telecommunications, Transport.
Mission & Vision
Mission
We strive to provide our clients with a professional resume that helps them to stand out through effective marketing.
Vision
Our Vision is to be the best resume service provider for all our clients regardless of their background: we cater to students, fresh graduates
and working professionals so that they will have a greater opportunity to land themselves in their dream job.
Meet Our Team
Our team consists of:
Professional editors
Career coaches
Lecturers
Human resource managers
Head hunters
We are well equipped with the expertise to create, edit or format resumes. As we are experienced in this industry, we know exactly what various businesses and hiring managers are looking for in the resumes and that is why we will be committed to help you present
a well-written resume and cover letter that convey your skills and experience appropriately.
Our writers are members in good standing of the following organizations: Professional Association of Resume Writers and Career Coaches (PARWCC), Career Thought Leaders (CTL), Career Directors International (CDI), and the National Resume Writers Association (NRWA)Membership from these associations allow our writers to have access to professional training and writing tools as well as constant requirement updates from different industries worldwide.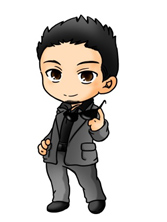 Desmond Chow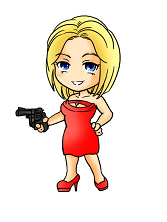 Audrey M. Blank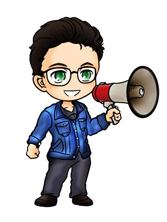 David Fidel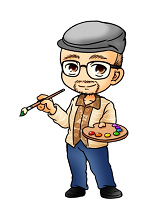 Franco Salvetti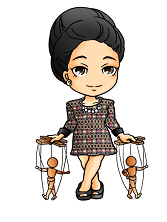 Kimberly Jung