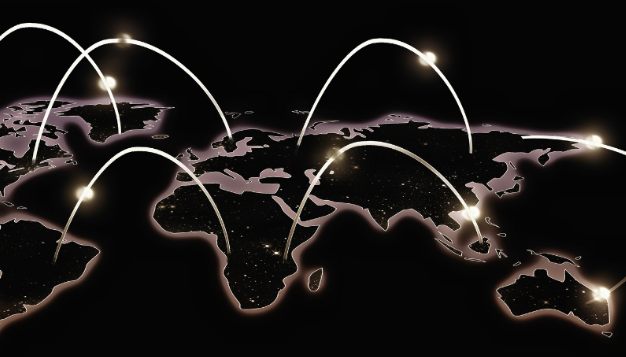 Networking is not only about taking the help of other people to promote yourself. It is also about building a strong relationship and connecting with people worldwide. Establishing a strong relationship is the smart way to work smoothly at your workplace. In fact, it also aids in searching for a suitable job quickly. With the appropriate strategy, courage, and motivation, networking can be a rewarding one for you. Here are the ways to network your path smoothly into a particular firm.
1. Reconnect and engage with the known persons more deeply
Most people have a habit of neglecting people after getting a job. Maybe they think that they don't require them anymore. However, this is not the right thing to do as you can neither predict the future nor say that I won't need his help in the upcoming days. So, you should think of reconnecting with the existing network. A short apology for not staying in touch will help you to make a better connection with those people.
Don't forget to notify them of the job you are currently doing and know what they are doing presently. You can even ask them whether they have any connection with your target company or not. If you find that they have a connection with your desired company and are willing to recommend you, write a letter stating your skills, experiences, and educational qualifications.
---
2. Prepare yourself to tell people how they can aid you
This is one of the smartest tips provided you did proper research about the companies you are willing to opt for. You need to speak out intelligently about yourself to the outsiders and let them know your value in that particular field. You can also speak out about how your target industry can overcome the problems that it is facing.
To grab more attention from the people, talk about the trends that can significantly impact your target company. Make a point to say clearly about what you are willing for. Unless you make this clear to the people, they can't help you to achieve your future goal.
---
3. Have patient and make time
Everyone is aware of the phrase that says, "One minute of patience, ten years of peace." Patience is something that everyone should have in order to get a good result. Sometimes, building a strong relationship with people can take some time, just like networking to get the right job for yourself. You can't expect that you will find a suitable company to work in as soon as you get engaged with the people. All you need to have is patience to get a new job.
It won't be a bad idea if you have a plan to call your target company in which you are willing to work and ask for an informational meeting. In fact, you should invest some time researching that particular company to gain some idea about the working environment and the employers of that company. This will help you in establishing a good relationship with potential employers.
Overall, this is how you can do a job networking. We hope these networking tips will significantly help to establish a good relationship with the people and find a suitable job. Good Luck!
---
To conclude, these are the most unusual jobs available in today's world. No matter what you choose as a career, to get established in a particular job, you need the willingness to do it. All the best for your future!