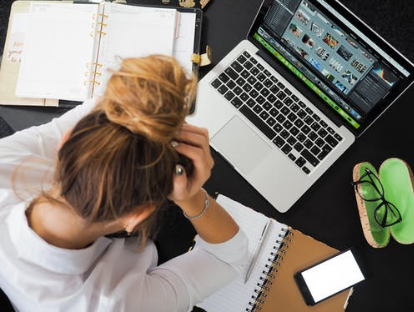 When you are stepping into the interview room, you need to know that you are sitting in a hot seat. Things can't go as you expected them to be. There is no doubt that you can speak about your qualifications and strengths easily. However, what if the hiring manager asks some tricky questions like what is your biggest weakness?
Most of the interviewee finds it difficult to answer these types of questions. To avoid any hurdles during the on-going process of the interview, let's have a look at how you can address your weakness.
Consider the position you are applying
When you are on the hot seat and ready to answer all the questions to the interviewers, ensure that whatever you are answering is relevant to the job. You need to showcase your skills and qualities that they are looking for in the vacant post. To impress the interviewer, you should think about some particular skill that will convince them to hire you as a suitable candidate for that post. Don't forget to show that you are having a keen interest in learning some new things.
Tell about how you have conquered your weakness
Sharing how you have overcome your weakness with the hiring manager will help you to notify them of your management skills. You can always give an example of your weakness that you have turned into your strength. However, this does not mean that you will discuss weak areas which still required much effort to fix.
For instance, you can say how you used to be late to come down to the office for rising late in the morning. However, you have overcome this and made a habit of reaching the office right on time. You need to present your example in such a way so that it succeeds in creating a good impact of yours on the hiring manager.
Honesty is the best policy
Of course, being honest is one of the smartest ideas to avoid any hurdle of answering all the interview questions. No matter, whatever the thing is, stick to honesty always. You should know that any professional interviewer will consider checking answers with references.
If the interviewers find that the answer is incorrect, you are likely to lose the opportunity of getting hired. So, give an honest answer to every question. None has said that you should know everything in this living world. It might happen that you don't know a particular thing, then be honest and say, "I don't know the answer" instead of giving a wrong answer.
Don't discuss the weakness that is work-oriented
Bringing personal issues in front of the business world is not appropriate. Yes, everyone indeed has its own story. But, discussing the weakness and overcoming ways that are only related to the job is what every employer wants to know.
To sum it up, follow these pro-tips if you want to handle your weakness appropriately. Letting the employer know about your weakness related to the work is not incorrect, but they should also know how you have overcome it.