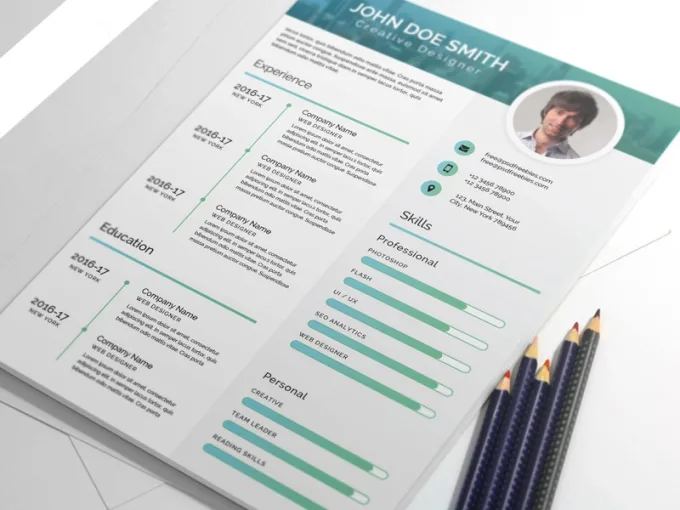 A hiring manager only takes 6 seconds to review a candidate's resume before they plunge into another candidate. 80% of the HR managers take their valuable time upon looking at an applicant's resume if they have six key elements incorporated into it. These are personal information, previous employment, organization that you are currently working for, starting and end date of the last job, educational qualification, and so on.
Therefore, creating a top-notch resume often goes worst due to the competition. Because of that reason, HR managers are nowadays transitioning towards captivating infographic resumes where candidates overcome the errors of text-based word resumes into a subtle one! Want to know why HR managers transitioning towards infographic resumes? Here are the major reasons illustrated below:
1. Infographic resumes are better than those conventional resumes:
HR managers nowadays prefer out-of-the-box thinking and they believe that an infographic resume can clearly illustrate a candidate's talents. They also prefer the notion of crafting an infographic resume as applicants can portrait their relevant experience and capabilities in a more effective way than that of conventional word resumes.
Apart from that, HR managers advise utilizing infographic resumes when you have to build a networking contact that can pass it along quickly to a job recruiter or an HR manager. This is how you can ensure that human eyes will be reviewing it, not a computer!
---
2. Infographic resumes do not contain any weak record:
Candidates often tend to wrap their word-based resume with a poor track record. But after the successful transitions of HR managers into infographic resumes, they have maintained a good track record with a captivating design.
The HR managers of sales or marketing-based companies are nowadays seeking job applicants with infographic resumes. Here candidates will highlight all their achievements with bullets portrayed in a graphical format.
---
3. An infographic resume can tell a compelling story:
An infographic resume narrates a compelling story of an applicant in front of an HR manager. It weaves an attractive and purposeful intention. Beyond those individual sections, bullet points, and graphs that a candidate plans to incorporate in the infographic resume, what story will your infographic resume say about you as a professional.
Moreover, those relevant and compelling stories in an infographic resume will automatically stand out in front of an HR manager.
---
4. Brainstorming and outlining the ideas got easier with an infographic resume:
HR managers prefer the way of compiling those brainstorming ideas in an infographic resume ascertaining the entire impact and look. The elementary design principles of an infographic resume helped combine elements in a cohesive way, providing an enriching reading experience for HR managers.
We hope you get a plethora of notions about what makes HR managers transitioning towards infographic resumes. Infographics are aesthetically appealing and to figure out the creativity in a candidate, they often fix the requirement to send infographic resumes only. Have any doubts regarding this article? Make sure to comment with your queries. We would be happy to answer all the questions!
---
To conclude, these are the most unusual jobs available in today's world. No matter what you choose as a career, to get established in a particular job, you need the willingness to do it. All the best for your future!