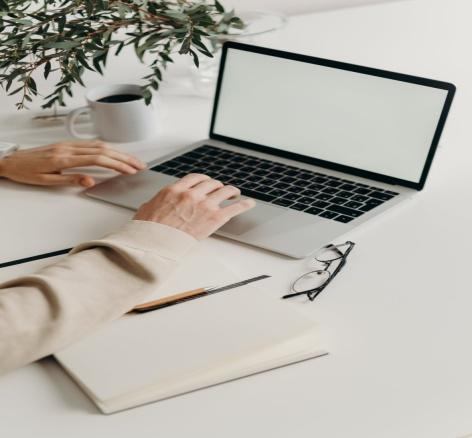 Writing a great resume can be challenging when you start thinking about all the information you need to share with employers. Your job history, skills, educational background, skills, qualifications and certifications need to be presented to the job interview. It is important to include specific information to the positions for which you are applying for a job. Simply follow these steps to writing a great resume to get a new job.
1. Contact Details
The header section of a resume should include your contact information. Provide your full name, address, city, state, zip code, number and email address. If you have a personal skilled website or Youtube channel, LinkedIn profile, embody those hyperlinks/URLs additionally to your resume. For the rest part of your resume, it will depend on the resume format.
---
2. Opening Statement
A career outline must be described as the abilities and experiences most relevant to the job you are applying for. It must be specific to you, if it is not clear enough that it might apply to anyone in your job role, it does not give any sense.
---
3. Expose your work history
In this step of resume writing, create a subhead labeled as "Professional Work experience" or "Work History". In that section, just list each of your formal job titles – start with the latest job or depending on the time period of your work history. You can boost your chances of getting hired simply by listing your work experience.
Under each job title, create bullet points, and follow each point with the relevant achievement you earn during your job period.
---
4. Highlights your skills
In this step, create a section subhead as "Skills". This section should contain the most important skills you can offer to potential employers. If you have any skills that are particularly high demand at that time, listing them first in the skills section.
---
5. Include Education
In that step, you have to mention your educational background or academic background. List your educational Institutions, starting with the most recent of the educational career you have. After each Institute name, list your degree or diploma you have, your course name, year of the degree. Include all certification courses and training certificates, not only university degrees. Also include your secondary and higher secondary education information.
---
6. Show personality
In this section, stand out with a short section, such as "Hobbies" or "personal Interest". In that step, you can elaborate yourself in 2-3 points. If your interest or hobbies somehow coincide with your work life or your employee activities at the targeted company, then it will be much better.
---
7. Projects
Working on a project can really make an impact on your career. Whatever it can be a university project or part-time entrepreneurial project, both are equally important for your resume building.
---
8. Keep your resume current
Once you have completed your resume writing, plan to update it regularly. It can be an easier way to keep it current if you track new achievements in your career.
---
To conclude, these are the most unusual jobs available in today's world. No matter what you choose as a career, to get established in a particular job, you need the willingness to do it. All the best for your future!